Rework Sweater Vest Collection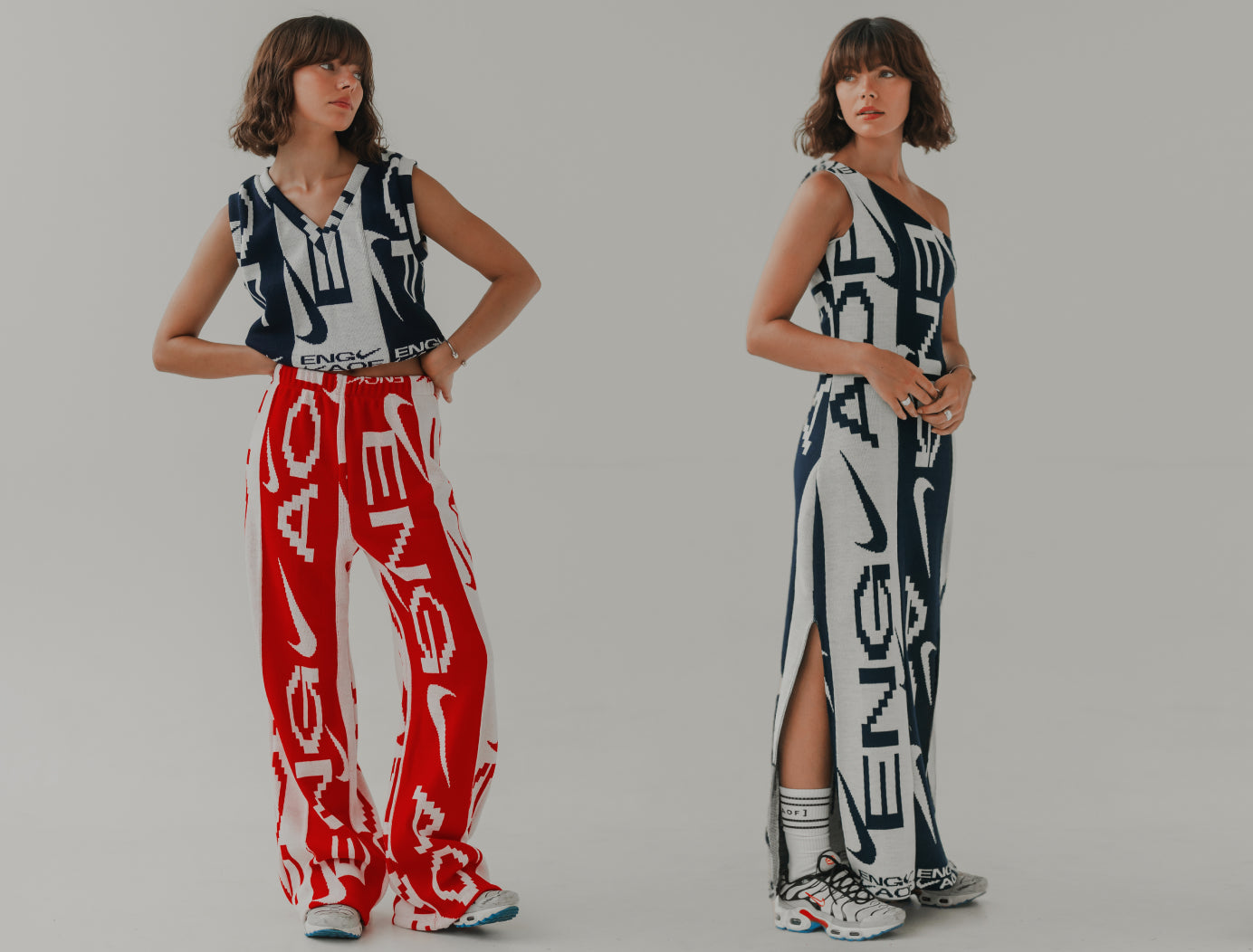 Nike x AOF Rework
For the Women's World Cup 2023, our rework team created custom pieces out of 2022 scarves. These were gifted to the Lionesses and were available at the Nike flagship store in London.
Walsh and Bronze x AOF Rework
We designed custom AOF rework scarf gilets for Walsh and Bronze highlighting their key moments.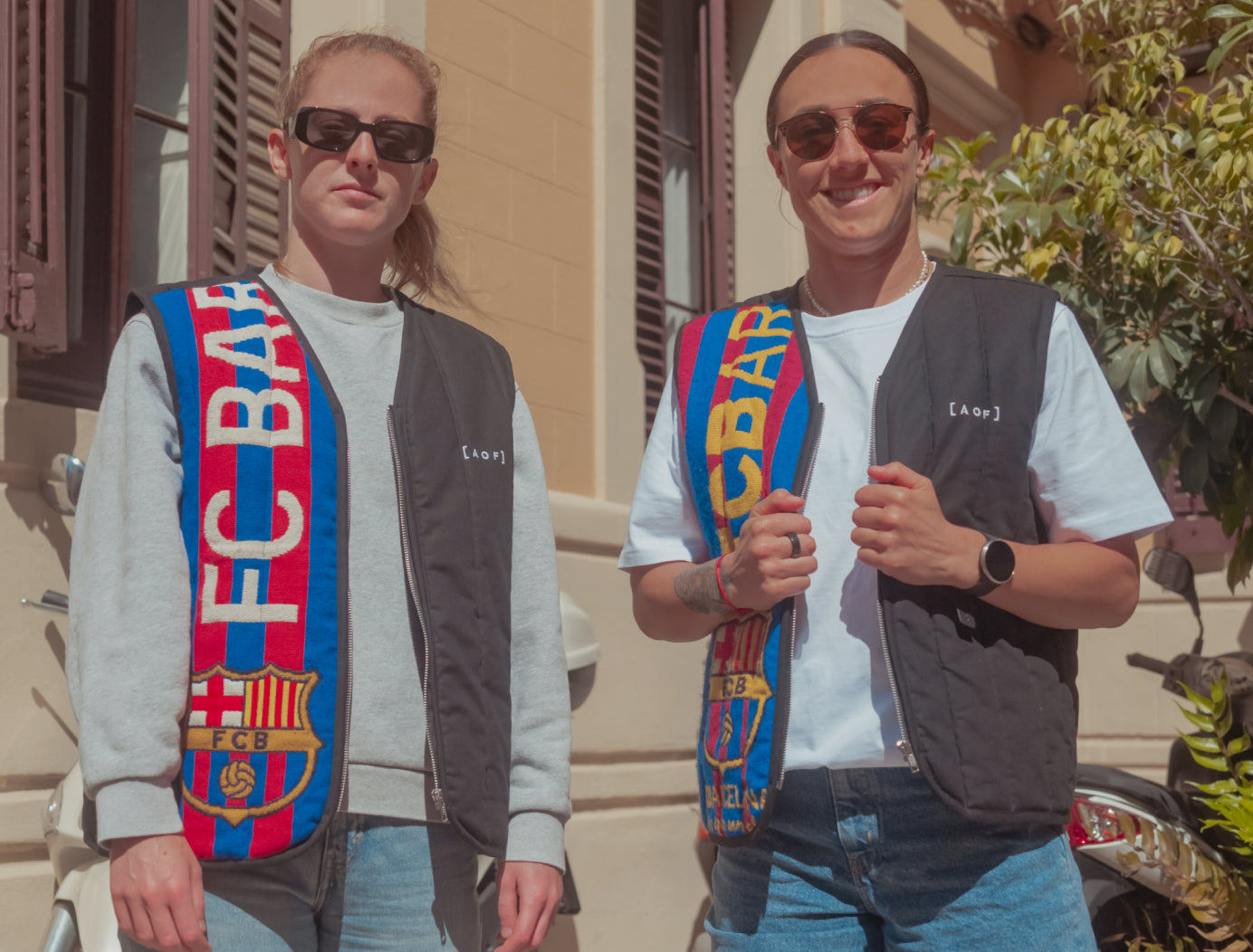 Carwyn

We produce limited collections in keeping with slow design ethics - making everything with the highest care and quality to ensure longevity in all our products.

Esther

Rework brings old, damaged and unwearable football merchandise and sportswear back to life, and saves it from going to landfill.  We turn it into pieces to be cherished and worn with pride.

Nicole

In sportswear design, our key purpose is to achieve technical brilliance in an effortless way, where the design improves the wearer's performance and offers practical problem solving.